Jul 7, 2018
General
Comments are off
Alice in Wonderland is the theme song composed by Sammy Fain for the Walt Disney 1951 animated film Alice in Wonderland.
It is an excellent song to learn to play though chord changes.
1st. Memorize the chord progression.
2nd. Memorize the melody.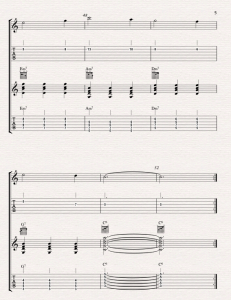 It is important to memorize these melodic shapes in all possible positions on the fret board and or the keyboard. Later transpose to all keys (twelve notes – fifteen written keys).
All materials copyright 2018. For personal use only.
Vince Lauria Sun and Earth Music