Las Vegas Guitar Lessons and Bass Lessons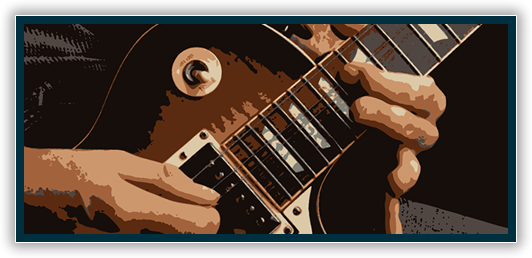 Music – food to the soul, is an art of form and cultural activity whose medium is organized in time.  Pitch, rhythm, dynamics and the sonic qualities of timber and texture are mostly the common elements of music. Music sends sweet message to the soul and heals human psychology with its melodious sound, beauty of form, harmonious tone and expression of emotion.
Music is being produced with a lot of musical instrument and one out of the thousands is the Guitar. Guitar, a stringed musical instrument, with a fretted fingerboard, typically incurved sides, with six or twelve strings. A guitar is played by strumming or plucking by the finger or plectrum with sounds of keynotes in a special way.
It's that time of the year again when so many puts learning of guitar on their to-do list. When music is used to convey good messages and bringing people of all races together.  Are you resident in Las Vegas?  Do you want to learn how to use this instrument sending magical messages and reaching to the world? There are many tutors for your Las Vegas guitar lessons from which you could make a pick, but only ONE TRUE MASTER with enough experience, knowledge and skill set that shapes the true essence of learning how to play guitar properly… and that is Vince Lauria. Getting a guitar lesson from within Las Vegas is now one of the best places to get a guitar lesson.
How Las Vegas Guitar Lessons Are Taught
Music is often likened to a language, that's why we must unlearn what we have learned, just like a new born adapting to a specific language to help you learn faster. All of the elements of music such as reading, writing, performing etc. are very important and often embrace the culture that every student (or intending ones) comes from, such as different backgrounds, races and walks of life.
All Las Vegas guitar lessons begin with a music tutor who teaches guitar in a unique way by developing an individual lesson for students in the first few weeks. Most areas of this lesson includes theory, reading music, improvisation, technical development, transcribing and performance. Inclusive are the guitar chords, from beginners to intermediate skills, such as a tapping technique and slap skills which sets students on the path to fluency.
About 90% of guitar tutors in Las Vegas have an equipped a library of material which provides students with endless possibilities of making it out of the guitar world in just few sessions. This doesn't only improve your ability to play; it helps you actualize your goal with the shortest possible period of time. In Las Vegas, guitar lesson tutors do not neglect the principles of guitar, as they inculcate it in their study to enable students to understand guitar instructions. The "step by step" training methods used help ease getting control of your fingers over the guitar. This principle is often referred to as the physical mastery of the guitar.
Las Vegas is currently ranked as one of the top places in the world to effectively and confidently take guitar classes with positive results in no time. Are you outside the scope of Las Vegas? There is still some help for you. Our online video tutorials can surely help you out. With this you can get the best tutor for your Las Vegas guitar lessons no matter your location.  Please contact Vince Lauria and ask about his online video tutorials.