Remember to get your free beginning electric guitar lesson at: www.prontoguitar.com
any times I am asked "how do I play a harmony lead"
Below I start with a simple melody then I show you some of the most commonly used ways of harmonizing it. Some of the bands that use this: Queen, Steve Vai, Eric Clayton, Beatles etc.
Also read https://www.guitarworld.com/top-10-guitar-harmonies
The following example is using the A major scale: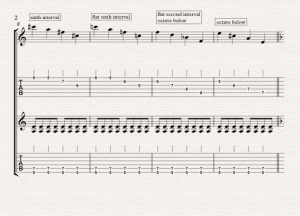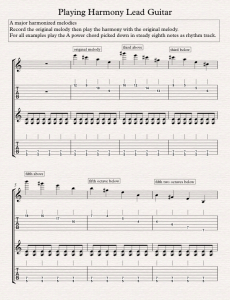 It is important to memorize these melodic shapes in all possible positions on the fret board and or the keyboard. Later transpose to all keys (twelve notes – fifteen written keys).
All materials copyright 2017. For personal use only.
Vince Lauria Sun and Earth Music